Because we like a personal touch, I would like to introduce myself.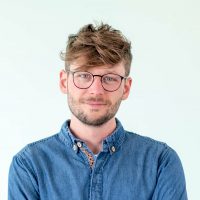 Pleased to meet you!

I am Johfrah Lefebvre, the founder of voices.eu, and would like to use this opportunity to introduce myself. I have been recording texts for web videos and commercials for about ten years. I love to convey texts in a clear and understandable way.

Where else have you possibly heard my voice?

You may have heard my voice on TV commercials for Trivago and Tempur, as well as on various radio commercials for Kwantum or Goossens. If you call the Tesla or Samung helpline, it's my voice that will guide you through the menu. If you take a tour of the port of Zeebrugge, it's my voice that will guide you around for an hour and a half. Something I'm very proud of: just like David Attenborough (the famous BBC documentary voice), I've had the privilege of providing the voice-over for several particularly beautiful documentaries on Canvas.

Television producer

Besides working as a Flemish voice-over, I've also been working as a director, cameraman and format creator for various television programmes for ten years. Together with a small and wonderful team of TV makers, I even received an International Emmy Award for directing the Eén programme 'Sorry voor Alles'. Needless to say, I am immensely proud of that. But working as a director also gives you a deeper insight into a story and allows you to better understand the overall picture. After all, as a voice-over, you're just a cog in a larger whole, but an important cog.

Voice coach

In addition to these activities, I also give voice-over workshops to young starters, for instance to radio students at the RITCS, where I recently got to sit on the jury. I also have a YouTube channel where I give voice-over advice for beginners. (Notice how passionate I am?)

Founder of voices.eu

Since 2020, I'm the founder of the international online voice-over agency Voices.be, with branches in France, Germany, the Netherlands, Spain and Portugal. What started as a corona project has since grown into a thriving company with international clients. If you're looking for a reliable partner for your telephony projects, you've come to the right place!
We will be happy to record your voicemail message.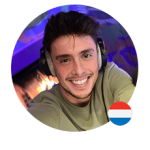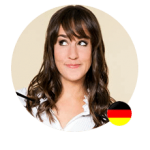 We are a team of professional voice-over actors specialising in voicemail recordings. We are sometimes described as the friendliest voice agency in the country!
We work with the best telecom operators.
These great partnerships allow us to help you even better.
Why do we work with voices.eu?
For all our audio and prompt messages, we partner with Voices. The wide choice of voice-overs and fast delivery make for an efficient and pleasant partnership. Always professional and smooth communication for new assignments.
Why do we work with voices.eu?
We offer our customers a professional telephone system. So it's only natural that we're happy to refer our customers to the professional voice-overs of voices.be to complete the digital welcome.
Why do we work with voices.eu?
We have only one partner for recording telephone messages and that is Voices. A great partnership that allows us to serve our customers to the maximum. We provide them with a high-quality cloud telephone system as well as the most professionally recorded greetings, menus or messages.
Why do we work with voices.eu?
WimNet assists a great many companies in their transition to teleworking and advises them on how to optimise their customer experience. That is why voices.be is a logical long-term partner.
Why do we work with voices.eu?
Our customers expect professional and customer-oriented call handling. So also a pleasant voice in the IVR, in the queue, ... contribute to this total experience. Voices.be supports our clients in creating the right message.